Turner Prize 2019
One of the best known prizes for visual arts in the world, Turner Prize 2019 is coming to Turner Contemporary in Margate.
Every other year, the Prize leaves Tate Britain and is presented at a venue outside London. Four of the most exciting artists working right now are shortlisted to win the prize based on an outstanding exhibition that has taken place in the previous year. This year's finalists include Lawrence Abu Hamdan, Helen Cammock, Oscar Murillo and Tai Shani.
#TurnerPrize2019
Lawrence Abu Hamdan is an artist and audio investigator, whose work explores 'the politics of listening' and the role of sound and voice within the law and human rights. He creates audiovisual installations, lecture performances, audio archives, photography and text, translating in-depth research and investigative work into affective, spatial experiences. Abu Hamdan works with human rights organisations, such as Amnesty International and Defense for Children International, and with international prosecutors to help obtain aural testimonies for legal and historical investigations. He is a member of Forensic Architecture at Goldsmiths London where he received his PhD in 2017.
My interest in sound is that it can't be contained, you can't put it in a box. It will always leak.
– Lawrence Abu Hamdan
Helen Cammock works across film, photography, print, text and performance. She produces works stemming from a deeply involved research process that explore the complexities of social histories. Central to her practice is the voice: the uncovering of marginalised voices within history, the question of who speaks on behalf of whom and on what terms, as well as how her own voice reflects in different ways on the stories explored in her work.
Cammock's practice is characterised by fragmented, non-linear narratives. Her work makes leaps between different places, times and contexts, forcing viewers to acknowledge complex global relations and the inextricable connection between the individual and society.
Film timings (duration is 1 hour 39 min 23sec):
Weekdays:
10:55am -12:34pm, 12.35pm – 2.14pm, 2.15pm – 3.54pm, 3.55pm -5.34pm, 5.35 – till close
Weekends:
9.55am -11.34am, 11.35am – 1.14pm, 1.15pm – 2.54pm, 2.55pm –  4.34pm, 4.35pm – till close
Histories are never behind us… They are part of who we are, who I am, who you are. I can't ever think about making work that's about contemporary life that doesn't involve histories.
– Helen Cammock
Oscar Murillo's multifaceted practice incorporates live events, drawing, sculptural installation, video, painting, bookmaking and collaborative projects with different communities. In his work, Murillo particularly explores materials, process and labour; as well as issues of migration, community, exchange and trade in today's globalised world. These concerns are deeply embedded in Murillo's personal history and creative process. The artist pushes the boundaries of materials in his work particularly in the creation of his collaged-together, unstretched canvases often made with recycled fragments from the studio. Emigrating to London from Colombia aged 11, Murillo draws on his own biography and that of his family and friends, who are often involved in his performances. References to life, culture and labour conditions in the factory town of La Paila where he grew up, reappear throughout his work.
I try hard to keep a balance in my work between my desire to think primarily about image-making, texture, form and so on, and this constant awareness of the world.
 – Oscar Murillo
Tai Shani's practice encompasses performance, film, photography and sculptural installations, frequently structured around experimental texts. Taking inspiration from disparate histories, narratives and characters mined from forgotten sources, Shani creates dark, fantastical worlds, brimming with utopian potential. These deeply affective works often combine rich and complex monologues with arresting, saturated installations, manifesting equally disturbing and divine images in the mind of the viewer.
I'm interested in femininity, and what can be salvaged from a history of femininity, to think about ways out of where we are now.
 – Tai Shani
About the Turner Prize
The Turner Prize is named after J.M.W. Turner (1775-1851) who was an innovative and controversial artist in his day, is now seen as one of the greatest British artists, and expressed a wish to establish a prize for young artists. Turner Contemporary is named after the artist for similar reasons; our work is inspired by Turner's innovative and radical approach to art.
The members of the Turner Prize 2019 jury are Alessio Antoniolli, Director, Gasworks & Triangle Network; Elvira Dyangani Ose, Director of The Showroom Gallery and Lecturer in Visual Cultures at Goldsmiths; Victoria Pomery, Director, Turner Contemporary, Margate and Charlie Porter, writer. The jury is chaired by Alex Farquharson, Director of Tate Britain.
Generously supported by:

Principal sponsor: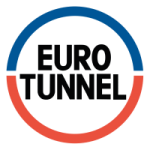 Sponsors: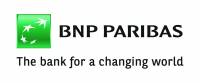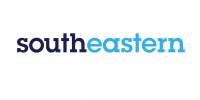 Partner:

Supporters:
Lord Browne of Madingley
Broadcast Partner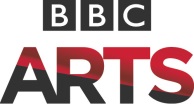 Regional Media Partner

Funders