Learn
Our Learning Team seek to increase engagement, agency and participation with lifelong learning, culture and creativity, particularly with disadvantaged children and young people. Our ambition is to:
Improve creative skills, curiosity and critical thinking ability for all audiences
Establish Margate as a hub for creative learning
Enhance young people's life chances, and employment prospects
Improve the mental health and wellbeing of local people
Engage, support and sustain a greater diversity of audiences
Develop audiences' knowledge, attitudes and skills to contribute to a sustainable future
From these pages you can access resources, book an educational group visit or hear more about our current programmes.
Portfolio X Rise Up Clean Up
Portfolio 2023 Theme: Rising
Aged between 1 -25?
Living in Kent/ Medway?
Like to express yourself, have things to say and want to take action?
This is your opportunity to get your art and ideas shown at Turner Contemporary and seen by thousands.
Portfolio is a platform for young people to respond to meaningful themes. This year we've joined up with Rise Up Clean Up, a local environmental advocacy group set up in 2020 to help tackle the litter pollution on Margate's beaches. Aiming to inspire, unite and empower the community to take action as one unit. Find out the brief and how to enter below.
Deadline for entries: March 31st 2023.
Find out more here.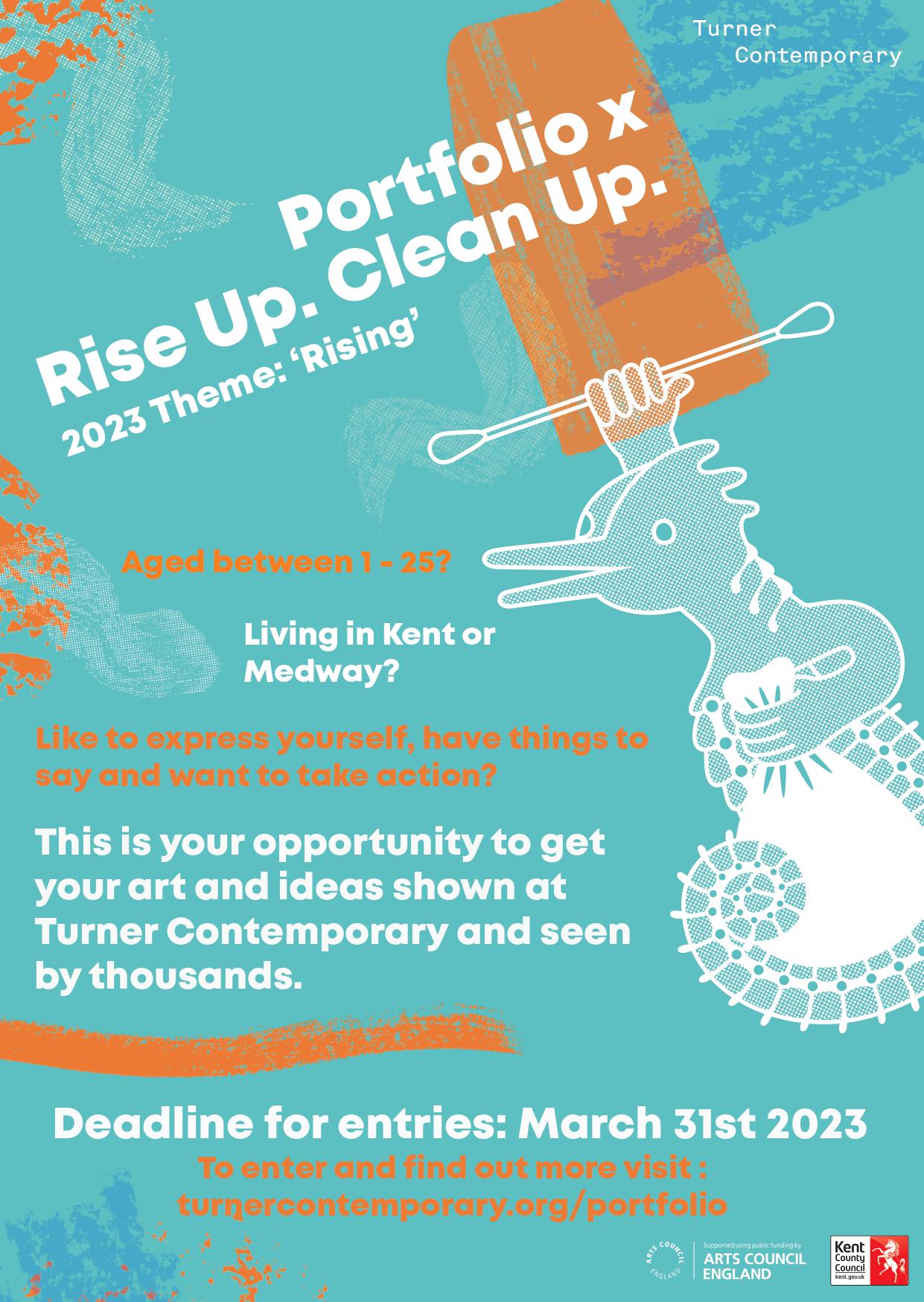 Teacher and Educator Network: Lacuna
Lacuna is a new learning Network for Educators, Teachers, Artists and Arts Professionals across the region to share and develop their knowledge and approach to creative learning.
Find out more about the network and see what events we have coming up here.

Children's Art Library
Get inspired this autumn and winter in our Clore learning studio space, which will become home to over 400 creative books for children and young people and free creative learning workshops
Find out more about our exciting new addition, here.

Projects
Find out about the work we do with schools, colleges, community groups, families, and independent adults.