Place, Space and Who
Barbara Walker
Place, Space and Who is an artwork by British, Birmingham-based artist Barbara Walker, created over a four-month residency at Turner Contemporary. It explores identity and belonging, featuring sound and portraits of five women and girls from the African Diaspora living in Margate and Kent.
Please note you will need to book a free ticket to visit the gallery.  Plan your visit here. 
For over 20 years, Walker has been committed to a practice of figurative drawing and painting, concerned with class, gender, race, power and representation. Working in a wide range of media, from wall drawings to embossed works on paper, her work is about making people visible and challenging the absence and misrepresentation of marginalised and overlooked subjects.
"For Place, Space and Who I was concerned with what it is to be seen as belonging to a minority group," says Walker. During the residency, she has connected with women and girls from different generations, both longstanding residents and more recent arrivals to Margate and Kent. The sound piece created in collaboration with artist Dan Scott captures the voices of the sitters, exploring their different viewpoints and experiences of living in and moving to this area.
In this work, and throughout her practice, Walker has drawn on traditions of portraiture in Western art history, attuned to the ways identity and power are reflected in clothing, framing and symbolic objects. These portraits, rendered in charcoal and Margate chalk, are about "reclaiming a space," says Walker, "they reflect upon the strength and character of women and girls who have been key to establishing this place as home, and their respective contributions through social and cultural gestures – which can be large or small."
Listen to the Sound Piece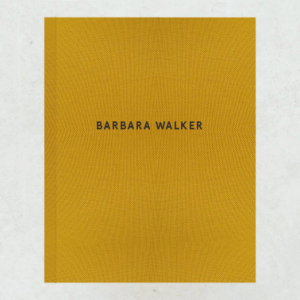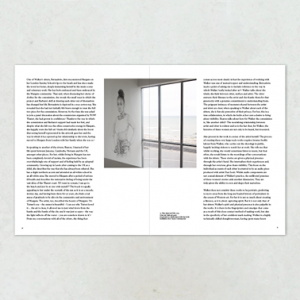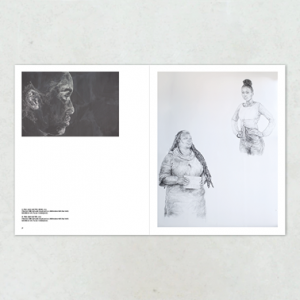 Barbara Walker's first book is now available to pre-order and for a limited time receive 20% off!
The fully illustrated publication is the first book dedicated to Walker's art and includes new writing by Paul Gilroy, Sarah Martin and Aïcha Mehrez, alongside an interview with the artist by Courtney J. Martin.
Published alongside Walker's installation 'Place, Space and Who' at Turner Contemporary – a site-specific drawing featuring five women and girls from the African Diaspora living in Margate and Kent, on show until 26 September 2021.
Barbara Walker MBE was born and lives in Birmingham. Recent solo exhibitions include Alchemy at La Hore Biennale (2020), Vanishing Point at Hastings Contemporary (2018), Shock and Awe at Midlands Arts Centre (2016). Recent group exhibitions include Protest and Remembrance, Cristea Roberts Gallery (2019), the Diaspora Pavilion, 57th Venice Biennale (2017); A Slice Through the World: Contemporary Artists' Drawings, Modern Art Oxford (2018) and The Gallery of Small Things, Dakar Biennale, Senegal (2018). She has been awarded the 2020 Bridget Riley Fellowship at The British School at Rome and the inaugural Evelyn Williams Drawing Award in 2017.