Late Night Live: Turner Prize 2019 - 08/11/19
Visit Turner Contemporary after hours and experience Turner Prize 2019 alongside a mix of film screenings, live music, performance and creative workshops. Please consider making a donation. Your support helps us to realise our vision to make world-class art accessible to all.
LIVE MUSIC & PERFORMANCE
DJ Amy Zing & The CT9 Queerdos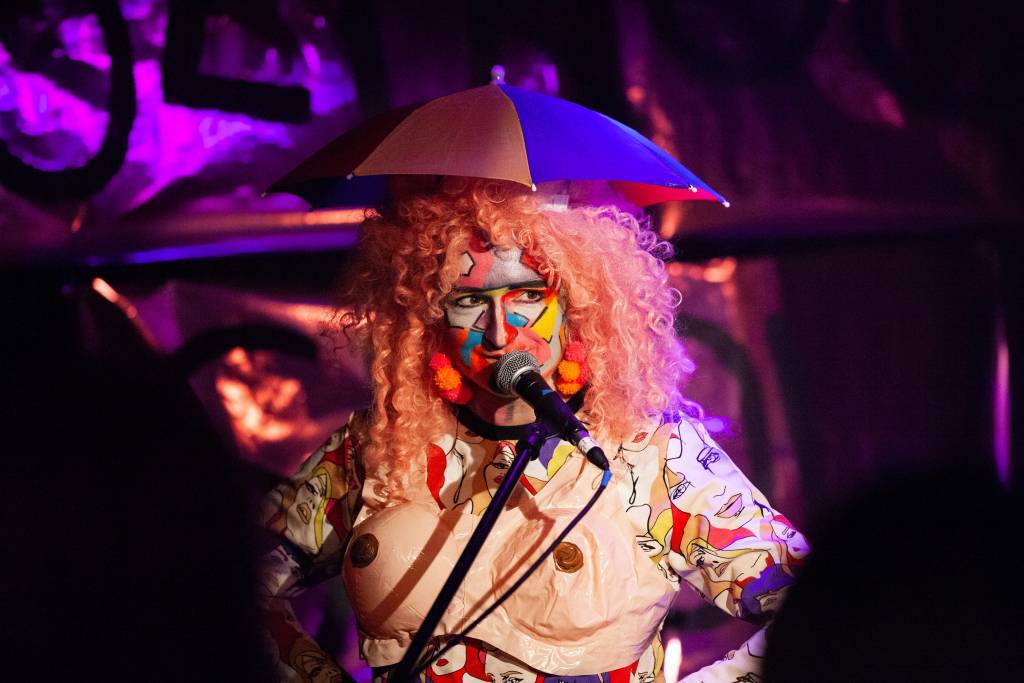 Join the Queerdos of CT9 with Sink the Pink and Margate Pride's Mamma Amy Zing as they host a queer night of performance, live music, dance and workshops.
Challenge the status quo with art poli-rock duo Pink Suits and a palm reading performance from Janet District Council.  Plus an opportunity to drag up your life with Bettany Bay and the Haus of Xanadu and learn how to vogue with major nightlife ICON & choreographer Ted Rogers! See you there Huns. xoxo
PERFORMANCE
CONTINUOUS presents: Lucy Suggate & Collaborators
Spirit Compass: Where there is movement there is change – Foyle Rooms, Drop-in
7pm – 9.15 pm
As we all buckle under the weight of the collapsing system, can we slip through the cracks and re-integrate, repurpose and reorganise in order to be more-than-human?
Spirit Compass is a live dance installation, an island and a temple of sorts which you are invited to inhabit and watch the movement go by.
Premiering at BALTIC before touring the UK, this new commission responds to the increasing crisis and complexity of the 21st century. It searches for a remedy or an antidote to the over-complicated, never-ending bureaucracy, and the sedentary environments and technologies that are submerging us.
TURNER PRIZE TOURS
Explore Turner Prize 2019 with our friendly Navigators as they take you on a free highlight tour of this year's exhibition.
Tours start from our balcony at the following times: 7pm, 8pm and 9pm
No booking required for the tours!
More Turner Prize 2019 events...