Stephen Cripps: In Real Life
First Floor Galleries
Stephen Cripps: In Real Life is the first major presentation of the work of Stephen Cripps at a UK institution.
Stephen Cripps: In Real Life is the first major presentation of the work of Stephen Cripps at a UK institution. Cripps (1952-1982) was a sculptor and performance artist whose ambition was to make works that existed in their most complete form at the moment of their creation – in real life.
His practice was transitory and multisensory, incorporating pyrotechnics and explosives; mechanical and kinetic objects constructed from found or salvaged materials as well as sound recordings ranging from supersonic aircraft and barking dogs to car horns and hair brushing. Audiences at his gallery installations and performances were more active participants than passive observers to work that was highly experimental and, at times, dangerous. "As soon as I have rehearsed, everything's gone. By experimenting at each performance, I am seeing [the work] for the first time along with the audience."
The still and moving image documentation of these performances, as well as the audio work recorded on cassette, convey the impact of Cripps' work, and capture the atmosphere of the events. His 100s of drawings, collages and other works on paper have a graphic power and immediacy that directly communicate Cripps' enquiring and, at times, frenetic thinking that brought together ideas about art, machines, urban life, war, gardens, aeronautics and much more. Cripps often annotated his drawings with details of the materials for construction or instructions for activation. These drawings were not necessarily created as artworks in themselves, and certainly not with an art market in mind, and for this reason are unselfconsciously fresh and seductive.
In Real Life comprises over 250 works on paper, films, documents, and audio recordings that create an in-depth and extensive picture of Cripps' artistic practice. The material is selected principally from the Archive of Sculptors' Papers held at Henry Moore Institute, part of Leeds Museums and Galleries, with additional material from the Acme archive. Drawings and photographs of early sculptures, like Machine for Birds, installed on the Serpentine Gallery lawn show Cripps' debt to Tinguely. Live performances and kinetic sculptural machine installations such as Burning Xerox Machine and Roundabout for a Crashing Helicopter, as well as a range of pyrotechnic experiments at The Acme Gallery and at other venues are also represented. Cripps' enormously rich store of ideas meant that he was not confined to what was practical and achievable with his limited resources. Many of the drawings are for works that are epic in their ambition but, for Cripps, are nonetheless more than worthy of his graphic exploration. Some of these unrealised projects include Machine Carrying Hot Air Balloon, Notes on a Dance for Jets and Helicopters, or Underwater Ballet.
For Cripps, to live life fully and to grasp the reality of the moment was not something that required introspection and contemplation, but action. He was a passionate and generous artist who was fascinated with exploring extreme sensation and testing the very limits of experience. "There's a great fear about explosives as a destructive element, I use them in a creative way."
with support from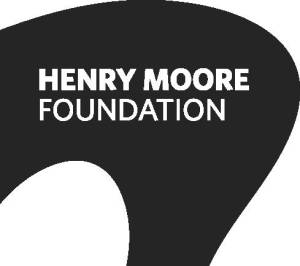 Stephen Cripps: In Real Life Live Programme
Saturday 7 January 2023
A day of discussion, film and live performance inspired by the work of Stephen Cripps, alongside the exhibition In Real Life. Artists, curators and filmmakers will explore themes related to Cripps' art and legacy and the role that affordable artist studios and workspaces continue to play in supporting and enabling experimental artistic practice. The event is supported by Acme and the Elephant Trust.
London-based charity, Acme is England's largest provider of permanent affordable artist studios, and this event is the first in Acme's 50th anniversary programme.
Beginning in November 2022, Acme will be celebrating with a year-long programme of events, awards and wider initiatives. Stephen Cripps: In Real Life is the perfect curtain raiser for Acme's anniversary year, given Cripps' intertwined legacy with the organisation, seminal shows at The Acme Gallery and the presence of former Acme tenants and residents as part of the exhibition's programme
In Real Life and the associated public programme is presented by Turner Contemporary and curated by Ingrid Swenson, with the support of the Henry Moore Foundation.
Stephen Cripps
"A lot of the things that people think of as being bad about city life or the urban environment, of being tense, or paranoid, or frightened of loud noise, I find creative energy in all that. I enjoy the sounds and vibration of the city…"