First Friday Margate: BFI NETWORK X Film Hub South East Short Film Showcase
Foyle Rooms
BFI NETWORK X Film Hub South East Short Film Showcase and Networking
Friday 4 November 6-8pm
Foyle Rooms
BFI NETWORK X Film Hub South East Short Film Showcase and Networking
Taking inspiration from themes within the current exhibition programme, the BFI NETWORK is showcasing a series of science fiction short films, highlighting the diverse, vivid and unique stories being told by filmmakers in the South East.
Following the showcase we invite you to relax and meet with fellow filmmakers courtesy of BFI NETWORK and Film Hub South East. This is a chance to network with local talent, chat to each other and the BFI NETWORK team too.
Films:
DAYLIGHT RULES by Alex Browning
Blank Shores by Alex Kyrou
Red Rover by Astrid Goldsmith
It's Dog to Make A Houseplant If You're Sandwich by Olivia Waring
Schedule:
6pm – 6:30pm arrival and drinks
6:30 -7:30pm screening
7:30 – 8:00pm networking/ drinks
Entry is free but space is limited. Book your slot here.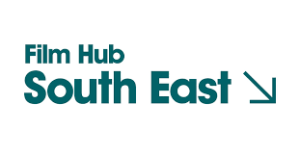 About First Friday Margate
Founded by Marine Studios in 2010, First Friday Margate is a free event showcasing the town's creative community. It also includes local, independent shops and cafes with many places staying open a little later and some putting on extra events. It's organised by The Bus Cafe, Old Town shop Little Bit, Dan Thompson Studio and Marine Studios.
It takes place on the first Friday of each month.
Free entry.
Past events
Friday 2 September, 6 – 8pm
Ingrid Pollard: Carbon Slowly Turning
6.30pm Artist talk, followed by film screening
Join us on the First Friday of September when artist Ingrid Pollard will be in conversation with writer and curator Mason Leaver-Yap, followed by a screening of the documentary film Run to the Source, specially selected by Ingrid Pollard.
The film follows trail-runner Martin Johnson as he attempts the fastest known time for running the length of the River Thames; a journey of over 180 miles that takes him from the urban skyline of London out into the English countryside. As Martin's route takes him away from the capital, we're taken on a journey of endurance, family, community and friendship, interwoven with the history of the River Thames and its relation to the flows of capital and human movement.
Run to the Source is specially selected by Ingrid Pollard, one of the leading figures in contemporary British art. Working in portraiture, Pollard explores how the body is interpreted through characteristics of race, class, gender and sexuality. She is one of the artists nominated for the Turner Prize 2022.
Mason Leaver-Yap works with artists to produce texts, exhibitions, and events, most recently writing on Ingrid Pollard's work for her exhibition catalogue that accompanies Carbon Slowly Turning.
Run to the Source
Patagonia Films, 2022
38 minutes
Friday 3 June 2022, 5.30 – 7.30pm
The Margate Bookie festival is back at Turner Contemporary for 2022 with some big-name writers Maggie Gee, Dr Radha Modgil, Daisy Buchanan, Lauren Bravo, Rosie Wilby, Jude Cook and Felicity Hayward.
The Breakup Monologues
5.30pm-6.30pm
Rosie Wilby presents stand-up comedy and book readings to explore some of the fascinating scientific and cultural facts she learned about love while writing her books Is Monogamy Dead? and The Breakup Monologues. She'll also be taking questions about your own romantic dilemmas!
Homer to Hip-Hop
6:30pm-7.30pm
Former National Poetry Slam Champion, Pete 'the Temp' Bearder, brings to life the poetic movements that have shaped history. Find out why wordsmiths have always been vilified, feared and revered, from the ballad singers and Beat poets, to the icons of dub, punk and hip hop.
Friday 6 May 2022, 6-8pm
Meet and play video games with artist Larry Achiampong in our second 'Gaming First Friday'.
Join Larry Achiampong in the Gaming Room on Friday 6 May for an evening of gaming, competitions and much more!
There will be:
Competitions – optional challenges to win prizes including a time attack
A prize for the best-dressed cosplay (cosplay is optional).
Game swap – feel free to bring along your old games to swap and share
Game Matchmaking – Speak to Shay Thompson – McLaren Shadowcast, BAFTA Games and Xbox host and presenter – who will match you with a game that best suits you
Drinks in Barletta's bar
About Larry Achiampong
Larry Achiampong (born 1984, London) works in film, sculpture, installation, sound, collage, music and performance. Drawing on popular culture and his communal and personal heritage, his work explores post-colonial and post-digital identity, and the deeply entrenched inequalities in contemporary society.
About Shay Thompson
Shay Thompson is a presenter and journalist, working in games and entertainment. A well respected member of the games industry, Shay has worked with Bafta, McLaren, Xbox, Music Week Magazine, Ubisoft and other brands. She currently appears on the BBC Sounds podcast, Press X to Continue.
The Gaming Room
As part of Achiampong's current exhibition, Wayfinder: Larry Achiampong & JMW Turner curated by Larry Achiampong, we are showcasing many of the video games that have influenced his work, in a dedicated Gaming Room. Examples include; Ico, Journey, Inside, Legend of Zelda and Ori and the Blind Forest.
The Gaming Room includes playable consoles and bean bags, and will be open for you to explore as part of May's First Friday evening event. Between 6pm and 8pm, come and try out the games for yourself.
Friday 1 April 2022, 6-8pm
Gaming First Friday
Join us after hours for our first 'Gaming First Friday', and get to enjoy Larry Achiampong's dedicated Gaming Room for the evening – adults only.
As part of Achiampong's current exhibition, Wayfinder: Larry Achiampong & JMW Turner curated by Larry Achiampong, we are showcasing many of the video games that have influenced his work in a dedicated Gaming Room. Examples include; Ico, Journey, Inside, Legend of Zelda and Ori and the Blind Forest.
The Gaming Room includes playable consoles and bean bags, which will be opened up for April's First Friday evening as a one-off.
Between 6pm and 8pm, come and test the games out for yourself during this adults-only event.
Friday 4 March 2022 – 6-8pm
POW Festival Launch – Reclaim and Reconnect
For March's First Friday, join us for the launch of Power of Women Festival 2022, Thanet's multi-disciplinary arts festival celebrating International Women's Day!
The event
Prior to this event at Turner Contemporary, the Power of Women team invite you to walk with them in a lantern procession along Margate seafront, calling for an end to violence against women. The lantern procession will leave Nayland Rock Shelter at 5.30pm and everyone will walk to Turner Contemporary together. All genders welcome. You are welcome to join the lantern procession or meet us at Turner Contemporary at 6pm.
At 6pm the lantern procession arrives at Turner Contemporary main terrace to witness the lantern candles being blown out by members of United Mothers. The ceremony will close with the group singing Peace Salaam Shalom by Emma's Revolution.
Inside Turner Contemporary there will be a welcome from Power of Women's Artistic Director Amy Redmond and a speech from Director of Oasis Domestic Abuse Service Deborah Cartwright, followed by a poem by Neelam Saredia-Brayley and a performance from the Broadstairs Choir.
This event will have British Sign Language interpretation.
You are then invited to experience the exhibition, Reclaim the Narrative. This group exhibition features work by eight Kent-based artists, responding to the brief: Who determines which narratives are heard and how they are presented? Which stories do we want to recount about ourselves and our communities, and how would we like to tell them?
The event at Turner Contemporary ends at 8pm. As everyone leaves, Jodie Cole and her community dancers collective will perform on the steps. They will lead anyone wanting to see more art up the high street to The Margate School for the Power of Bodies exhibitions, which include Silver Sisters by local photographers, Female Body Casting exhibition by Lydia Reeves, and Adonis: An Exhibition of Male Nudes. All are free entry and open to all genders.
POW's Reclaim the Narrative exhibition continues over the weekend. You can book your free ticket here.
Friday 4 February 2022 – 6-8pm
 Join us after hours for 'First Friday', and discover some of the live performance artworks selected for The Turner Contemporary Open. Between 6 and 8pm, watch as the gallery comes alive, with performances from artists:
Mr Blanche Dubois (Antonio Blanco)
Lunatraktors
Claire Orme
Squidwin Triumph
All performances are family-friendly.
Performing artists:
Mr Blanche Dubois (Antonio Blanco) 
Oh Solitude and That Life
Oh Solitude is a lip-synch piece to a Shakespeare soliloquy from Hamlet. Physicality is intended to work as a magnifying glass of the inner struggle and thought process happening within the soliloquy itself, which the character experiences by themselves in utter solitude. 
That life is a lively absurdist performance referencing homelessness, transformation and acceptance of one's situation in order to move on. 
Each performance 5 – 10mins 
Selected by Margate Pride
After Hildegard
Claire Orme's practice plays with and confronts the expectations of a performer. Utilising her body as a sonic device as well as playing more traditional instruments, the work aims to create unexpected moments. In this performance, she will respond to 'O viriditas digiti dei' composed by Hildegard von Bingen. 
15 – 20 mins 
Selected by Age UK Thanet
Unquiet (2021)
Unquiet is a durational performance installation. A central plinth with CRT monitor displays a music video work based on 15th-century folk song 'The Unquiet Grave', rewritten to commemorate the death of Elaine Christian, one of the hundreds of thousands of victims of Austerity. Before and after the song replays, children representing the diverse populations of Cliftonville gaze out from the monitor at the viewer, holding blank protest placards. 
On the First Friday event, Lunatraktors will perform a ritual, using gesture and traditional song to mourn the people we have lost to Austerity, both during COVID and over the last decade. 
The public are invited to leave small offerings at the shrine. (We cannot accept organic material such as live flowers; artificial flowers are welcome.) 
For more information about Lunatraktors, see their YouTube Channel.
30 mins 
Selected by Canvas 4 Equality
Landfall
Squidwin Triumph is an international pioneer in the field of contemporary electroacoustics, his practice pushes boundaries of pan speciesism, carving radically new territorialities, states of being and methods of critical understanding. 
15mins
Selected by  Margate Pride  
Friday 3 December 2021
Our resident choir Thanet Big Sing Community Choir will be performing Christmas classics as part of this Christmas Market Preview Night, along with our very own Barletta bar serving mulled cider and Christmas cocktails. Barletta's restaurant will also be open for bookings.
As well as this, audio and visual artwork installation MargatePLUR by Shaun PRICKIMAGE will be laser projected on the facade of the gallery building.
MargatePLUR is a light & audio installation that was on Margate seafront where Shaun PRICKIMAGE (The Open 2021 artist) re-envisioned the old Primark building with the words 'PEACE LOVE UNITY RESPECT'.
This laser reinterpretation, which will be projected on the facade of Turner Contemporary, captures that feeling and shares it with a new audience. To the artist, the iconic words feel natural to present using lasers, as a key element of local early 90's raves. It was these lasers that give inspiration for the installation.
In collaboration with sound artist Hannah Holland and The Margate School, they released an audio mixtape in Jan 2021 featuring a diverse mix of mostly Margate residents. A homage to rave culture, selected samples from a pool of over 150 contributions with children and adults saying "peace love unity respect" in approximately 15 languages, including Finnish, Catalan, Polish and German.
Friday 5 November 2021
A new multi-sensory stage work in which poet–performer Caroline Bergvall takes an immersive journey into language, refuge and the night. Taking place at Turner Contemporary on Friday 5 November from 6pm-7pm.
Created and performed by Bergvall, with unique contributions from composer Gavin Bryars, soprano Peyee Chen, sound designer Jamie Hamilton, and film-maker Andrew Delaney, the work fuses words and music, poetry and performance, songwork and electronic projections into a singular, dreamlike and mesmerising whole.
'Nattsong' is the final stand-alone part of Bergvall's 'Sonic Atlas' trilogy around languages and poetries in movement and migration, that began with 'Ragadawn' (2016), continued with 'Conference of the Birds' (2018), and now closes with this rich nocturnal call overlooking the sea.
This work is part of Estuary 2021 and is supported by Arts Council England, Rivers Institute, and Prototype Press. 
Estuary 2021 has been curated by Cement Fields (North Kent) and Metal Southend (South Essex).
Friday 1 October 2021
Join People Dem Collective at Turner Contemporary on 1st October for workshops celebrating Black History Month as part of a collaboration across Kent with Cohesion Plus and North Kent Caribbean Network.
As part of First Friday Margate, the event will launch People Dem Collective's Margate to Minneapolis – 'Come Stand With Us' legacy project. In collaboration with local artist Kate Harrison you are invited to a miniature model-making session.  Be the first to add a 'mini you' and stand in solidarity,  as part of this collaborative installation which will replicate the scenes from the Margate to Minneapolis march.
Of course, People Dem Collective will also be bringing you flavour and spice! Expect an exciting kitchen takeover with some musical surprises!
About People Dem Collective
People Dem Collective was founded by members of the Black, Brown and Diaspora communities. The collective was born out of a lived experience of lack of space, engagement and inclusion for these communities and a desire to encourage healing and transformation.
Friday 3 September 2021
The new anthology SOS Surviving Suicide contains contributions from poets across the globe.
First Friday September will play host to a selection of these poets, who will present their poems live – both in person and via Zoom.
Editor Dean Stalham will talk about his own journey and motivation for the collection, and about how important it is in these times to think about mental health.
Featuring a talk and readings on surviving suicide.
Friday 6 August 2021
State of the Art' is a three-hour-long arts festival, created by Dan Thompson Studio. That's three hours of things to make, do, and play – which might inspire you to change the world!
Artists already confirmed include: Charlie Tolfree, Bernadette Russell, Rebecca Strickson, Lunatraktors, Melanie King and Dan Thompson. There will be a chance to make a Solargraph camera from a tin can, print a letterpress poster, take part in a banner-making workshop*, and play Bernadette Russell's Hoopla of Kindness.
*There are limited places. Please book via Rebecca Strickson Illustration.